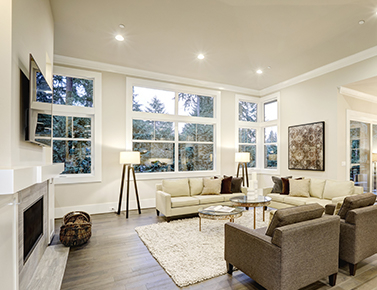 About Us

Dewar Home Improvements. Servicing the KW Area Since 1999.
Dewar Home Improvements has been my business and my passion since 1999.  I am Ian Dewar, and I personally promise to make your renovation dreams a reality.  I put my 30 years of renovation experience to work on every project my company undertakes.  With a business based in the Kitchener-Waterloo, and area community I take pride in helping my neighbours improve their properties. 
We make your home a nicer place to live in! Our services include: Basements to kitchens to bathrooms. Selling and Installing windows, entrance doors, patio doors, and skylights.Tailoring our services to meet your renovation needs.
Windows, Doors, Skylights

When we install for you, you can be sure that they are quality products installed right.
With us, you are getting the best service & we are aligned with Gentek, Entryguard Doors, Novatech, and Velux. Canada'st top manufacturers. We also I sell and install garage doors.
Click to view our services.
 

We'll help you achieve the

vision you have for your home.

 
 

Save Money & Fight Climate Change.
Take advantage of Ontario programs and rebates to reduce your
energy costs and fight climate change.
Get $500/window up to $5,000 when you upgrade to select high-performance windows.
High-performance windows are designed to reduce energy loss; condensation and outdoor noise helping you save on heating and cooling costs and increasing your home's resale value.
Note that the rebate applies for each rough opening –
so bay or bow windows with more than one glass unit qualify for one rebate.
 
Learn more about windows eligible for the program and Contact Us today to see if you Qualify.